LECTURE ROOMS
The classrooms, lecture halls and tutor rooms at Prasad Institute of Technology, is fully furnished with state-of-the-art technology to be at par with the standards set by the world's best institutes. Classrooms can accommodate 60 students while the tutorial classes are designed for strength of 20-30 students. We have Wi-Fi enabled campus

LABS AND WORKSHOP
The advance machining center houses precision lathes, honing, milling, drilling, shapers, surface grinders, etc. Foundry and forge are capable to provide castings. Welding workshop has the facility of oxygen acetylene welding, electric arc welding, resistance welding, Various cutting devices including gas cutting are available in Sheet Metal Workshop.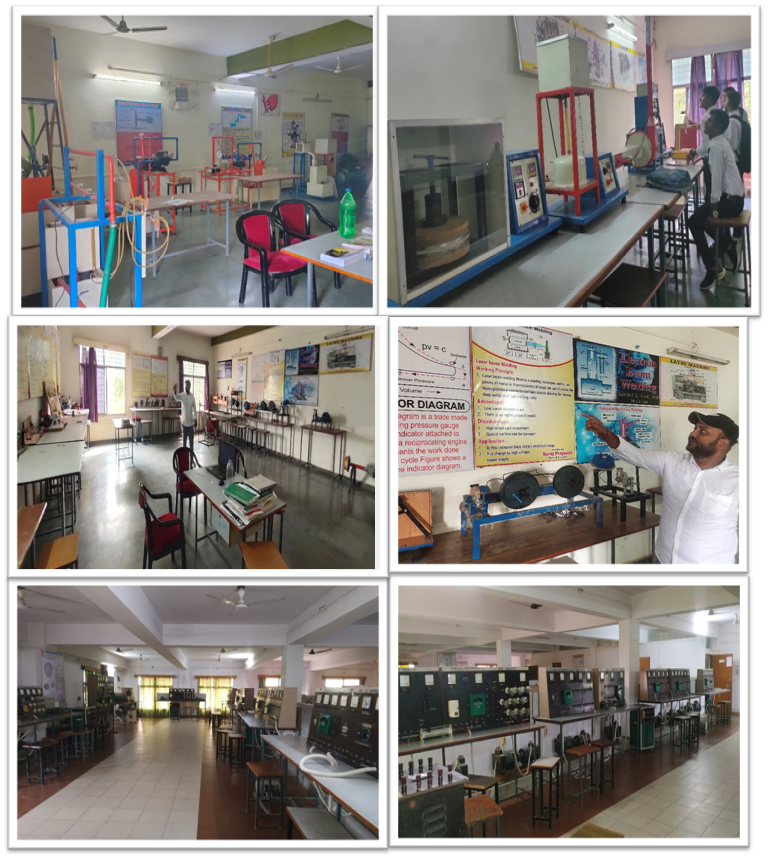 LIBRARY
The Institute library is well stocked with a collection of more than 45000 books on various topics of various courses running in the Institute along with books/magazines for supplementary reading. Libraries are the spine of any elegant society and the heart of any academic institution. Thus the Library at PIT also acquires a prominent place among the students and faculties. Library is one of the best college libraries in the eastern UP. Library accommodates Circulation Books, Newspapers and Back Volumes of the Periodicals, Reference Books, Current Periodicals, and so on.

Outside the library study facility through
Book Bank: A student can get a standard book/subject to be issued for full semester.
Weekly Issue- All Text books as well as magazines, novels, Text Book CDs.
Lending for departmental library.
Semester Issue to Faculties.
Professionally qualified library staff operates the library.
The library subscribes to National & International journals & magazines & has the latest education of Encyclopedia, General books, Dictionaries, Thesauruses etc.
GAMES & SPORTS
PIT has a full-fledged sports department which organizes sports meets and sends teams in various inter-college competitions. It has a well-equipped sports related facility. Both indoor and outdoor sports facilities are also available in the College. A healthy body houses a healthy mind. Thus, to promote student interest in games and sports, many sports activities are conducted periodically. The college provides sporting facilities to students for cricket, volleyball, table tennis and many other games and sports. An annual sports fest is also conducted by the college where various sporting competitions are carried out. This develops a healthy competitive spirit among the students and fosters a feeling of cooperation among students of various departments as well. Sports play an important role in the physical development of the Students. The college teams of Football, Basketball, Volleyball and Cricket participate in various local and national level tournaments and ranks the higher positions.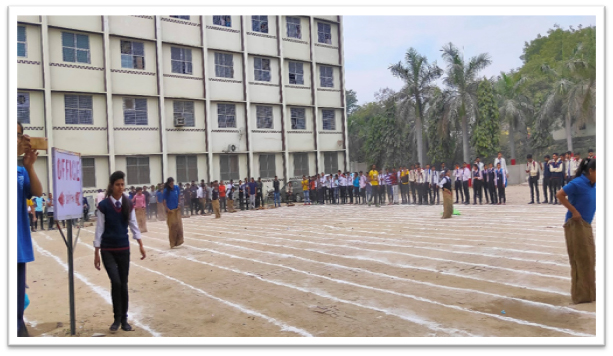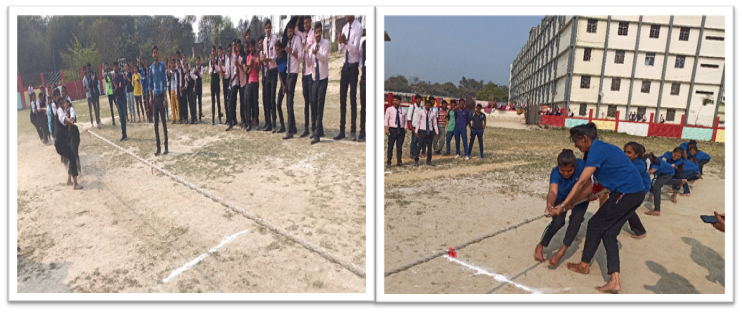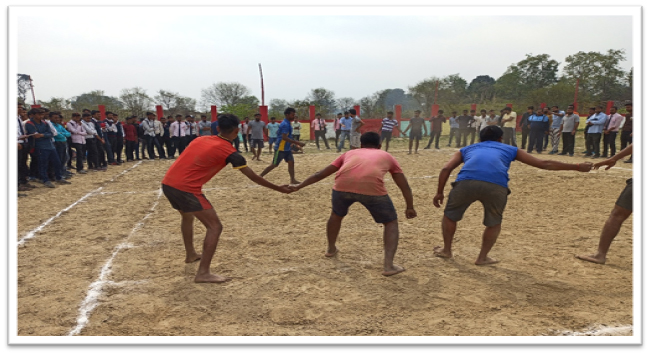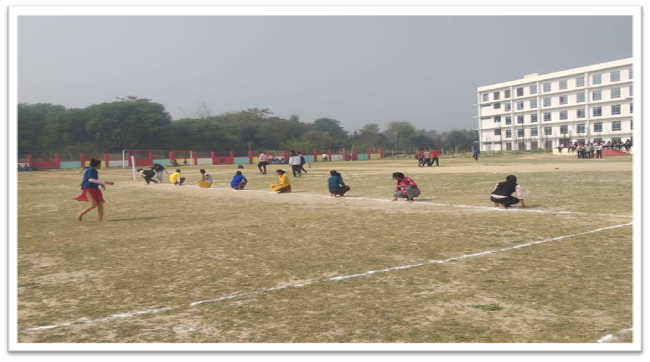 HOSTELS (BOYS HOSTEL/GIRLS HOSTEL)
PGI provides separate hostel for boys and girls with composed and hygienic environment allied with nourishing and nutritious food. We, at Hostels, sustain the environment of learning and amusement both. Our hostel embeds the highest human values, team spirit and the art of leadership to the students residing in and makes them enable enough that they may transform themselves in to competent humans of tomorrow. Accommodation for students rolled in hostel will be provided to full time day by the college hostel committee. Application for hostel should be submitted in the prescribed form. No Ex-students shall be allotted any hostel accommodation. In boys hostel we have the figure 300 for accommodation whereas in the girls' hostel there is an arrangement of 150 girls residing at a time.
Hostel has Wi-Fi facility, Prayer Hall, Recreation Hall, Visitors' Hall, Guest room, Hygienic canteen, Exhaust system along with 24 hours electricity and water supply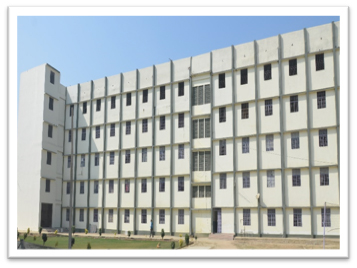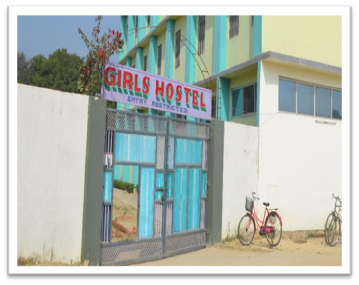 TRANSPORT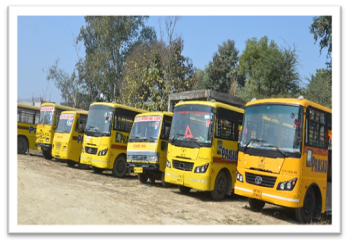 For making the reach available and easy, College provides transportation at all the major routes with highly comfortable Buses, Cabs and taxies on a conveniently affordable price. Facility to students and staff on every route keeps them punctual and timely. It covers almost all the routes.
COMPUTING FACILITIES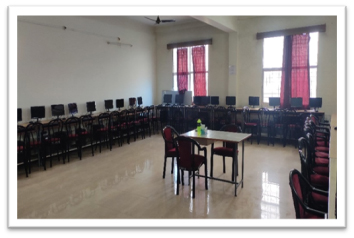 The finest computing environment exists at the campus with computer labs having state-of-the-art technological equipment's, hardware, software and internet facilities. The institutes, have 24 hours hi-speed connectivity of internet through leased line.
CAMPUS FACILITIES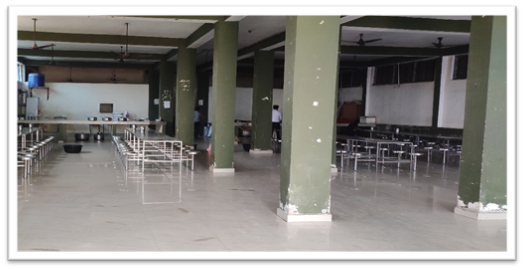 The infrastructure enables the students to work on the latest software packages and programmes. All the computer labs operate for the duration of 12 hours a day which is extended during peak hours.
CANTEEN – The PIT is the right place for food and some fun. It provides a variety of foods and beverages at reasonable rates. The canteen is spacious, clean and hygienic.
MEDICAL FACILITIES – Prasad Institute of Technology has started to provide immediate medical attention not only to the students but also to staff and other people from the locality.
WI-FI FACILITIES – Prasad Institute of Technology has dedicated Internet Leased line connected to all the terminals throughout the Campus. Students and faculty are free to access internet.
CAMPUS SECURITY – Helping you Stay Safe
Safety is an important aspect of any campus life. Security Services provide a safe and secure environment for students, staff and visitors and ensure that the campus is an enjoyable place to study, work and visit. Security Services operate 24 hours.
Residential Apartments – Campus has well designed with all facilities 2 BHK apartment for Teaching and nonteaching Employees
Guest House – Guest at campus is also available and is provided with all facilities.
Parking – Campus has well designed and enough parking area for student, employee and visitors.
Prompt Power Back UP – The Institute is supported Kirloskar make automatic gen sets in the rating of 32 KV.
Bank & ATM – Union Bank of India Branch and ATM is also situated in campus to provide banking services.
Auditorium – PIT has a state-of-the-art group auditorium with, covering with a sitting capacity of above 250 students and equipped with the latest LCD Projectors and sound systems.
OJAS
OJAS is the annual extravaganza where students of PRASAD GROUP OF INTITUTIONS JAUNPUR, display their competence in cultural events like dancing, singing, fashion show, poetry, drama, compering, mimicry for which they receive appreciation in the form of applause as well as awards and certificate.
OJAS in not limited to just the showcase of talent from our family, we welcome some prime guests like Dr. Rahat Indori Sahab, Dr. Omkar Singh, Dr. Vinod Singh in the event which expands for 6 hours. Students and staff enjoy their hearts while dancing, singing and eating together.